Viagra has become a very popular drug for those who suffer from erectile dysfunction. Every time you turn on the television, radio, or even check your email, it seems as if someone is preaching the benefits of Viagra. If so many people have tried Viagra and seem so happy with the results, there must be something to the claims that have been made about the drug. If you have been wondering if Viagra is as wonderful as the ads and commercials claim it to be and if it might help you in some way, now is a good a time as any to find out.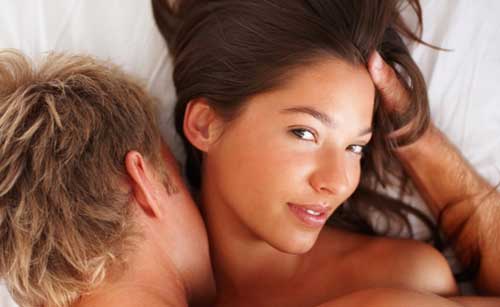 How Does Viagra Work?
Many people mistakenly think that Viagra is an aphrodisiac and enhances the libido. This is completely untrue. Viagra is a medication to relieve the symptoms associated with erectile dysfunction. Viagra is not a sexual stimulant of any sort. Erectile dysfunction occurs when something is preventing the penis from filling with blood, which in turn causes an erection. The medication in Viagra allows the veins and arteries within the penis to dilate and the chambers in the penis can then fill with blood. In order to properly work, Viagra must be used in conjunction with actual physical or mental stimulation for the user to get an erection. It may take less stimulation with Viagra, but without some kind of stimulation present, an erection should not occur.
What Are The Side Effects?
Though Viagra is one of the most popular drugs available today, this does not mean that it is without its faults. There is a wide range of side effects that can be experienced when taking Viagra. Most of the problems that Viagra users experience are very mild and do not stop the user from taking the medication. Mild headaches, stomach discomfort, slight dizziness or light-headedness, and a feeling of being flushed are the most common effects of Viagra. If you try Viagra and have some of these side effects, talk to your doctor about adjusting your dosage to see if that might help.
There are some more serious side effects that require immediate medical attention. It is very important to report any of these symptoms to a doctor immediately or go to an emergency room for treatment. Serious changes to your sight and hearing while taking Viagra can be a sign of a complication. Also, severe dizziness and weakness should be immediately evaluated. Lastly, if you have an erection that does not diminish within approximately four hours or becomes painful, go immediately to an emergency room. Ignoring any of these side effects of Viagra can be extremely dangerous to your health.
What Are The Dangers?
Aside from the side effects of Viagra, those taking certain medications should not take Viagra or should have close medical supervision when on the drug. Those who have problems with chest pain and angina and take nitrates to control these problems should never use Viagra. People who have high blood pressure and have been prescribed alpha-blockers may also have serious complications when using Viagra. If you inform your doctor of all medications you are taking when approaching them about Viagra, you can prevent drug interaction issues from occurring. Always be completely honest with your doctor about medications and medical conditions when getting a prescription for Viagra Online Australia.
How Successful Is Viagra?
While no drug is a perfect choice for every individual, the majority of Viagra users have seen a marked improvement in the symptoms of erectile dysfunction. Some research studies have shown that over 80 percent of Viagra users have seen at least some increase in the quality of their erections while using the drug. Even if you try Viagra and it does not work for you immediately, do not give up. Sometimes it just takes a few tries to regulate your body. In other users, some adjustment in the dosing of Viagra may be necessary. The only way to really know if Viagra will work as well for you as it has for others is for you to try it yourself. If you feel that you are within the health parameters for using Viagra, call your doctor to schedule an appointment as soon as possible.